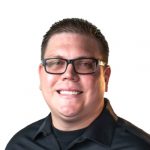 Travis Garcia
Realtor
A little about me
Who You Work With MATTERS!
Hi, my name is Travis. I service Riverside & San Bernardino Counties with a focus on the cities of Moreno Valley and Riverside. I have been a resident of Moreno Valley since 1987 and I have an abundance of knowledge of the local area.
I make the home buying process easier for my clients by sending them the most up to date properties on the market and getting us an appointment as soon as the home hits the market. In this market buyers need to be first to have the best chance of getting an offer accepted. I also pull comparable homes sold in the area and use the latest market data so we can write a competitive offer for your dream home. As your Realtor I communicate quickly and often with all parties involved to help facilitate a smooth and timely transaction.
I also make life easier for sellers by providing an in-depth comparable market analysis to determine the best price to list their home. I hire a professional photographer to take photos and video of your home, so it looks its best. I also run a "Coming Soon" on the MLS for a minimum of a week to get more exposure to potential buyers so that when we do go "Active", buyers have had time to put our listing on their calendar which in turn creates more foot traffic for the listing.
Outside of real estate I enjoy spending time with my wife and our dogs Lucy & Max. I like outdoor activities such as: camping, fishing, riding my Harley and crafting my barbecue techniques.
I look forward to working with you and your family. You need somebody knowledgeable, communicates well and has the drive to get results for you the customer!